Miami, FL – December 11, 2020 – Santiago Alberto, releases his new single today titled, 'Ya Olvide'. Ya Olvide is a new song written by Santiago Alberto which has an exciting new sound encompassing traditional elegant Mariachi sounds combined with modern electronic elements resulting in a beautiful Mariachi orchestration. 'Ya Olvide' is now available on all music streaming platforms. This new single also has a music video that will be released on December 17th.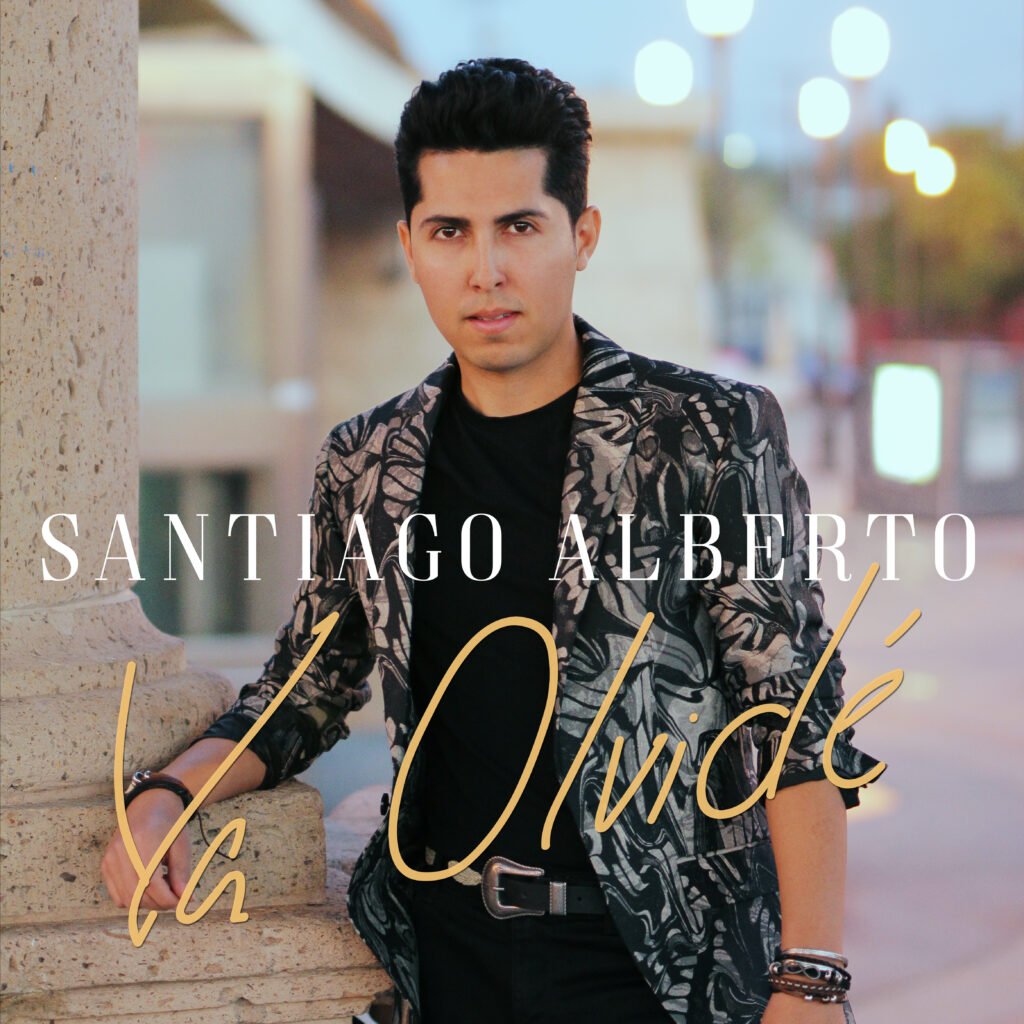 The music video is a brilliant performance of 'Ya Olvide' featuring a full Mariachi ensemble accompanying him in a beautiful location setting. The song and video come directly from the mind of Santiago who apart from writing and singing the song, also wrote the musical arrangement, and recorded the rhythm section himself. In collaboration with Forrest Schultz CEO of Atlas Lens Co based out of Burbank CA, the two directed the music video which captures the elegance of a modern Mariachi up close capturing the feeling of the song while interacting with the beautiful acoustic instruments of the ensemble. It also turns out that co director Forrest Schultz is Santiago's 1st cousin.
Art and creation runs deep in his family as he is also the son of a musical family. His mother Angel Espinoza and his father James Espinoza. Santiago says, "I wanted to create a music video that gives the audience a front row seat to their own private concert that they can watch any time they want. Now with the pandemic and live concerts being nonexistent, I want to bring the performance to you. The concept for the video was to make a simple video going back to the raw expression of a live performance piece. Instead of putting together a video with a lot of theatrics, I wanted to highlight the simplicity and elegance of watching amazing musicians express themselves".
Apart from this new single, Santiago continues work on his new album setting for release in 2021 which will include many original songs and new sounds that Santiago Alberto has yet to come out with featuring world class musicians who have recording credits with artists such as Daft Punk, Michael Jackson, Stevie Wonder, Celine Dion and more as he continues taking his music to new heights.
Santiago Alberto's Contact Information
Facebook: Santiago Alberto
Instagram: @santiagoalbertoesp
YouTube: Santiago Alberto Oficial