Everyone has a story tell, and today Severo Martinez of Severo y Grupo Fuego shares his story with us.
I started by journey with music at a very young age. I can remember as a child singing and dancing at school events and at family functions. My love for music was really brought to light by my second grade teacher at Chimayo Elementary, Mrs. Alicia Vela. She had a huge music collection of records in our classroom. I remember listening to then Stephanie Sullivan sing the song "Angel Baby" on those records. Instead of going outside for recess, I would rather stay in class and listen to music. During this same year, this same teacher took us to radio KDCE in Espanola to sing a song live on air. It was the best day of my life. Since then, I would sing every chance I got, though I was very timid, I would never shy away from the stage. I recorded my first full length album in 2004 when I was a senior in high school and also began my career as a songwriter. In 2010, we created Severo y Grupo Fuego. There was only so much one can do as a track performer, it was time for a full band. The band includes 5 members and is made up of award winning musicians from all over the United States. Band Member include, Adrian Medina, Albert Tafoya, Cameron Bourg, Lenny Romero and our manager Patrick Rubi. With the band, we have taken the art of recording and performing Latin music to a whole new level. We currently have seven studio albums that have upheld the high standard of music that we produce and release. Over the years, we have received a tremendous amount of airplay throughout the United States and Latin America and have been recognized for recording excellence and awarded the following honors:
Named band of the year by the New Mexico Hispano Music Association
Best New Male Vocalist and Best New Group Nomination by the Tejano Music Awards (TTMA)
Awarded a 15 Grande Award by the New Mexico Latin Music Academy
CD of the Year by the New Mexico Entertainers Association
Upcoming Group of the Year
Latino/Pop Song of the Year
Salsa/Tropical Song of the Year
Conjunto/ Norteño song the year
Vocal Duo of the year
Along with many others. Now here we are in 2020 as we celebrate 10 years as Severo y Grupo Fuego. We thank our fans for being there for us since the very beginning. We truly are blessed and do not take it for granted.
What was it like to audition to for on Tengo Talento, Mucho Talento?
We have played throughout the southwest in front of crowds ranging from a few hundred people, to crowds of over 20,000 for live NBA basketball games. In 2020, we also had the opportunity to perform on a talent show called "Tengo Talento, Mucho Talento." This show is televised nationwide and is still a surreal experience that I will always hold with me. It all began with an audition here in Albuquerque. It was at a local bar here and a few hundred people auditioned. A few hundred people auditioned here, but over 10,000 hopefuls auditioned nationwide!! Two weeks after our audition, I received a call from the producers of the show. We along with only 200 others from the nationwide auditions, had made it past the first round of auditions and were to be flown to Burbank, CA for the second round. If you are not familiar with the show, it is similar to Americas Got Talent, but the Spanish version. We were to perform in front of the judges who are either international recording artists or internally known producers and managers. I know right, nerve racking. We flew to Burbank the night before our audition. We arrived, after some travel drama, got a few hours of rest and began the next day at 8 am. We were taken to the production studios where we did interviews, video recordings, and photo shoots all day long. It was amazing to see how a television show is created, the lights, the hair and makeup, the sets, the smoke, the dramatics of it all was amazing. After a 10 hour day, it was finally our audition time in front of the judges. About 30 minutes before the actual audition, the producer tells us, you only have 60 seconds for your audition. The band was in shock!!! Our song we were planning to perform was 3 minutes long and we had been directed to do the same exact song from our audition which was the 3 minute song. We had to change the sequencing and length of the song we were performing which lead to nerves of course, as we discussed shorter music leads and shorter verses. Well, when we got in front of the judges, it didn't go our way. Muscle memory took ahold of the audition and it was not our best performances. Our brains still wanted to perform what we had initially prepared for our audition. Unfortunately, we did not make it on to the next round, but we did receive positive critiques from the judges and an experience that we will never forget. And hey, not everyone can say that they came out on a nationally televised TV show!
Tell us about your future plans.
We learn from all experiences and from this one performance has come national recognition. As a band, we shot for the stars. Always bringing a high energy show to all our fans and we miss the stage so much as we deal with the pandemic. Future goals that we have are to win a Latin Grammy and share our music with the world. We will continue to record music and inspire youth to pursue their dreams and promote the importance of music as it truly does have the power to bring people together.
You can learn more about the band, band member bios, view videos and photo galleries at www.severoygrupofuego.com. You can also visit all social media sites and download their music on all streaming platforms.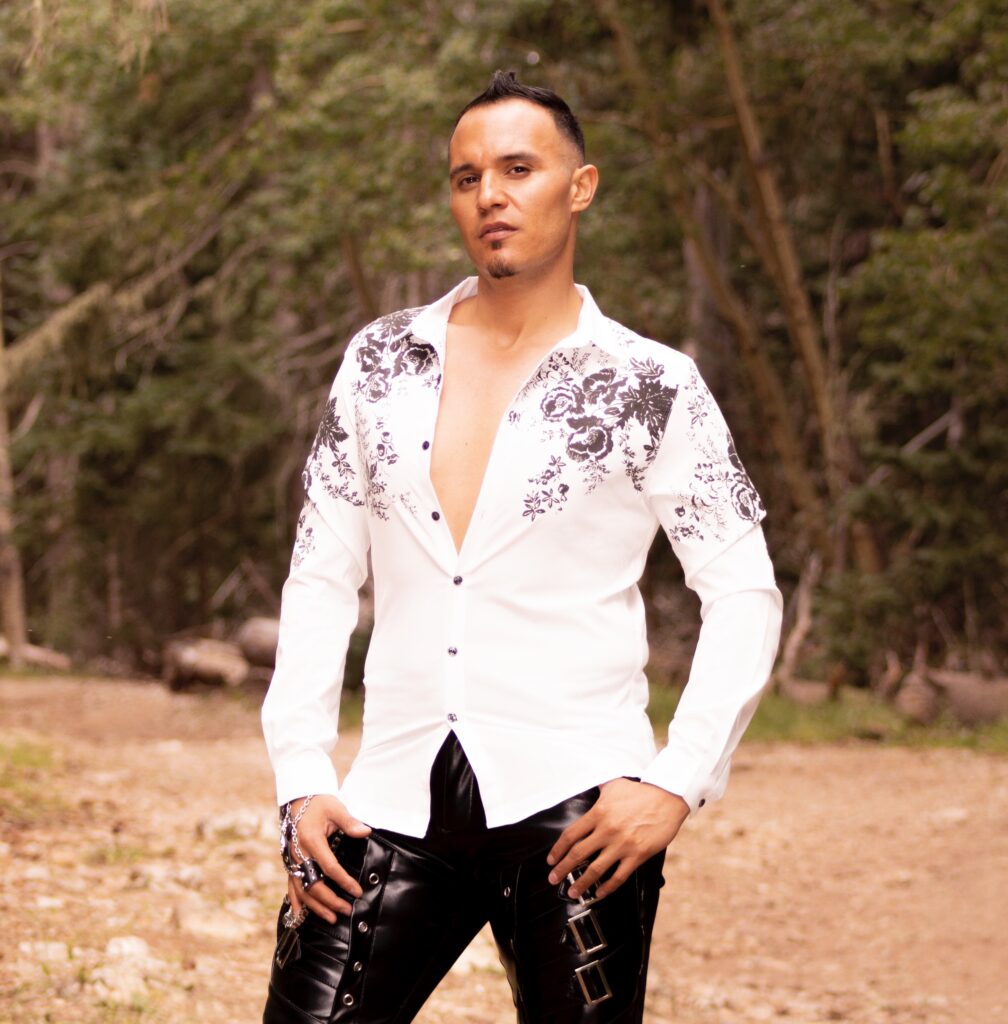 Contact Info:
Instagram: https://www.instagram.com/severoygrupofuego/
Facebook: https://www.facebook.com/SEVEROYGRUPOFUEGO/